Welcome to Calistoga
One of Napa Valley's most tourist-friendly locales, Calistoga accommodates visitors from all over the world with a marvelous selection of world-class resorts, restaurants, and of course, local wineries.

Calistoga's spectacular natural features include hot springs, rolling landscapes that are best viewed aboard hot air balloon rides, and miles of hiking and horseback riding trails.

More than just a tourist destination, Calistoga is also a fantastic place to live. Its tranquil suburban vibe and pleasant, balmy climate combine for comfortable living conditions all year round.

Calistoga is an excellent place for families with young children, thanks to the exceptional selection of local public schools. Several higher education institutions are also close by.

Whether you're looking for a modest suburban home, a potential-laden ranch property, or a lavish North Bay luxury house, the Calistoga real estate market has something for you.
Found at the northern tip of California's wine country, Calistoga is a charming town with a reputation for being the ultimate spot in the United States for relaxation. With world-famous resorts and spectacular restaurants all over the city, Calistoga offers some of Napa Valley's most tourist-friendly amenities.
Just miles north of San Francisco and west of Sacramento, Calistoga has often been described as a favorite vacation spot for residents of both cities. The natural hot springs and spectacular landscape have made this one of California's hidden gems. The area's most famous attractions focus on enjoying the sights, like air balloon rides and horseback riding across the city.
As an essential part of Napa Valley's wine country, Calistoga is also home to some of the most bountiful vineyards and the best wine-tasting rooms in the state. It also has an exciting culinary scene, which has something for everybody — from haute cuisine with a northern California twist to some of the state's best Mexican food. The city's downtown area also houses several art galleries and specialty shops that add to the city's charm. Calistoga might seem like a great place to visit, but the best way to enjoy this laid-back location is to live in it.
Calistoga, CA Where Nature Takes Front and Center
Spanning only 2.6 square miles, Calistoga's total land area may be small but this suburban area has a fascinating background, as well as some of the most magnificent natural vistas that the Golden State can offer.
Here are some interesting bits of information on the area:
The town's peculiar name comes from Samuel Brannan, a Mormon settler from New York who wanted to make the natural springs in the area as popular as the ones in New York's Saratoga Springs. The story goes that in one instance, Brannan was toasting his publicity genius of developing the area into a new tourist destination. Having had one too many drinks, he said, "Calistoga of California" instead of "Saratoga of California." Nevertheless, the name stuck, and the rest is history!

Calistoga was a part of the New Frontier that people settled into in the mad dash for gold during the days of the California Gold Rush. This is why most historical sites in the area carry a Wild West vibe. You can still see hints of traditional western architecture in several buildings in the area, among them, Calistoga's city hall.

The area was once a transportation hub for Northern California. Ferry travelers from San Francisco would ride the railroad to Lake County and

Sonoma

, with Calistoga as an important layover in between the two destinations.

In 1920, a soda fountain owner named Giuseppe Musante was drilling for a cold water well, only to tap into a natural hot water source. He opened up a mineral water plant, which is known today as the Calistoga Water Company.

The valley is home to a bevy of vineyards due to its unique climate and lovely topography. Grapes here grow particularly well because of the rainfall, the high elevation, and the volcanic soil, making Calistoga real estate an ideal venue for wine growing in Napa Valley.
Calistoga, CA Real Estate and Homes for Sale
Many of Calistoga's real estate options are spacious enough to start small farms or even your own vineyard. Most vineyards in Calistoga are not just solely agricultural land but are also where generations of wine-making families built their large mansions. When it comes to Calistoga real estate, the
average price of homes
in the city sits at around $900,000.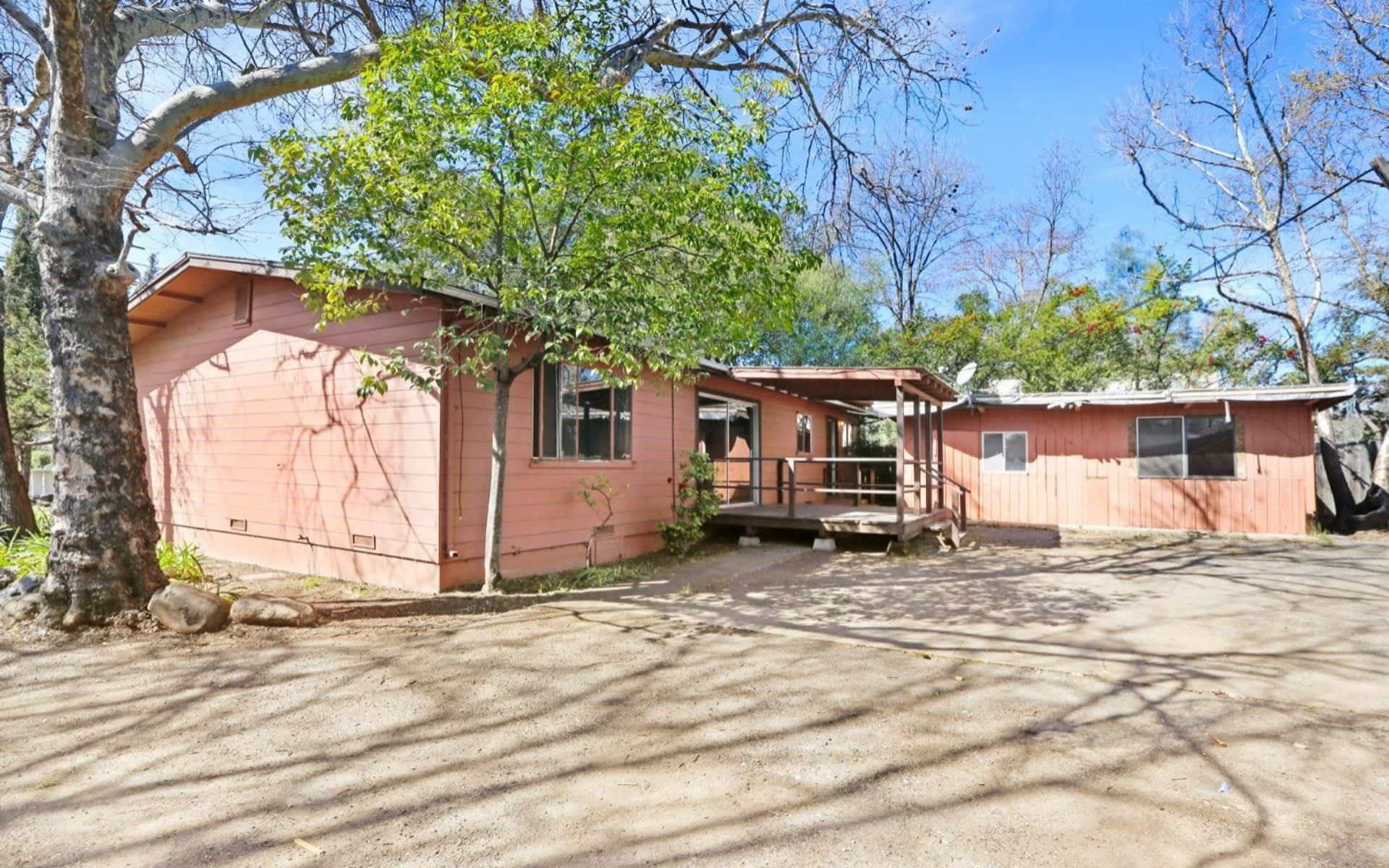 $799,000
1802 Grant Street
Calistoga, California
2 Beds 2 Baths 1,122 Sq Ft 0.325 Acres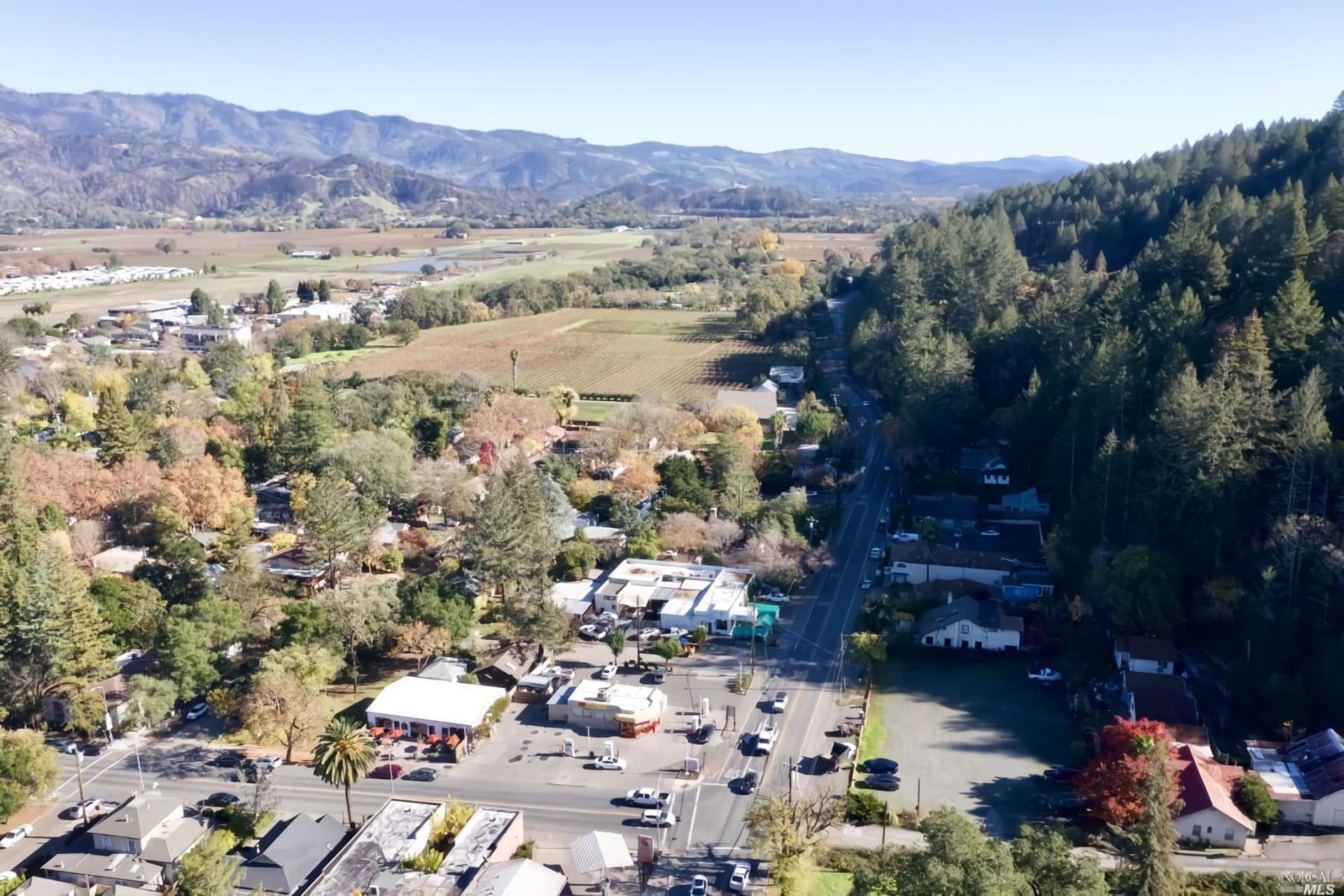 $650,000
1309 Foothill Boulevard
Calistoga, California
2 Beds 2 Baths 1,100 Sq Ft 0.303 Acres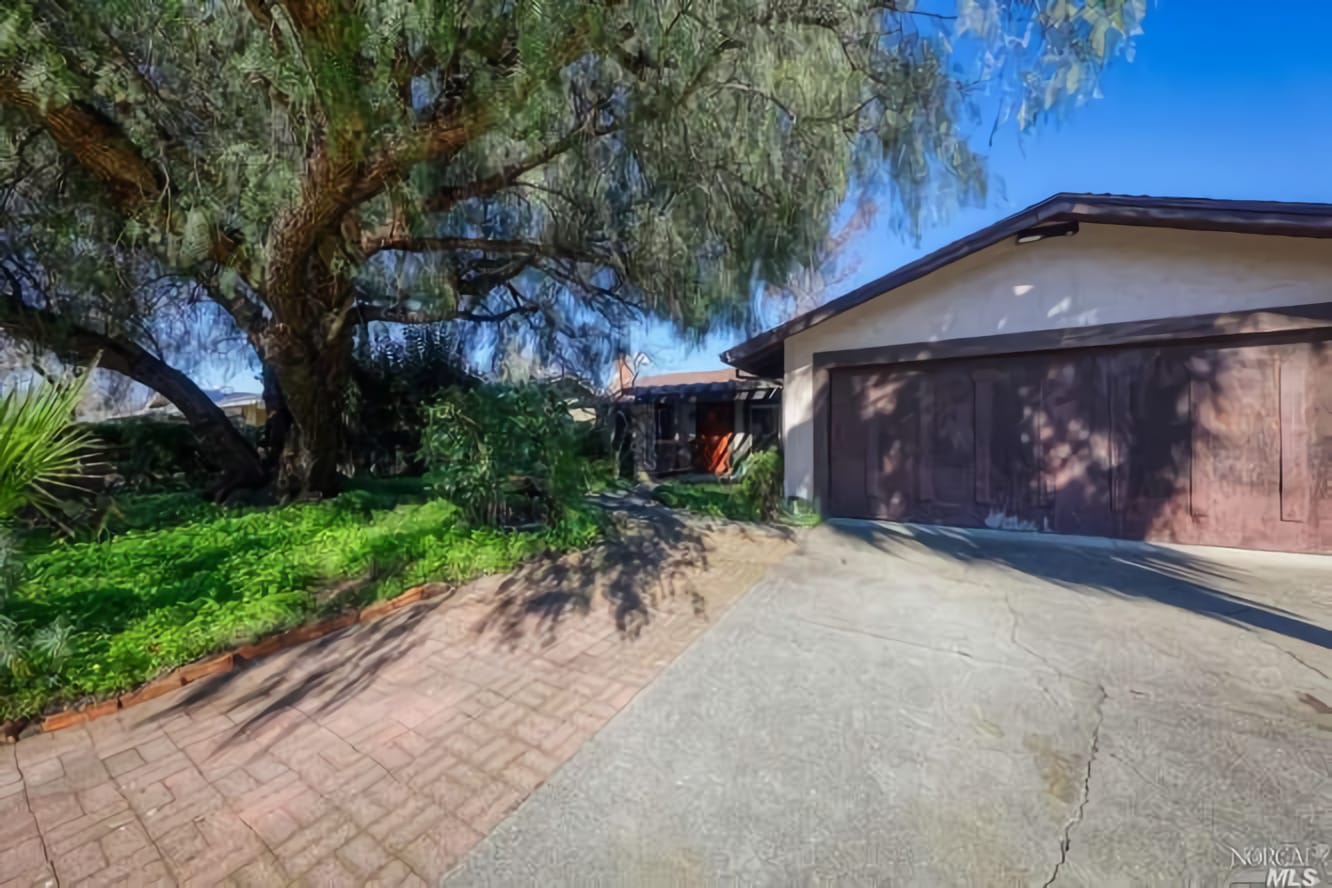 $620,0002418
Kathy Way
Calistoga, California
2 Beds 2 Baths 1,026 Sq Ft 0.141 Acres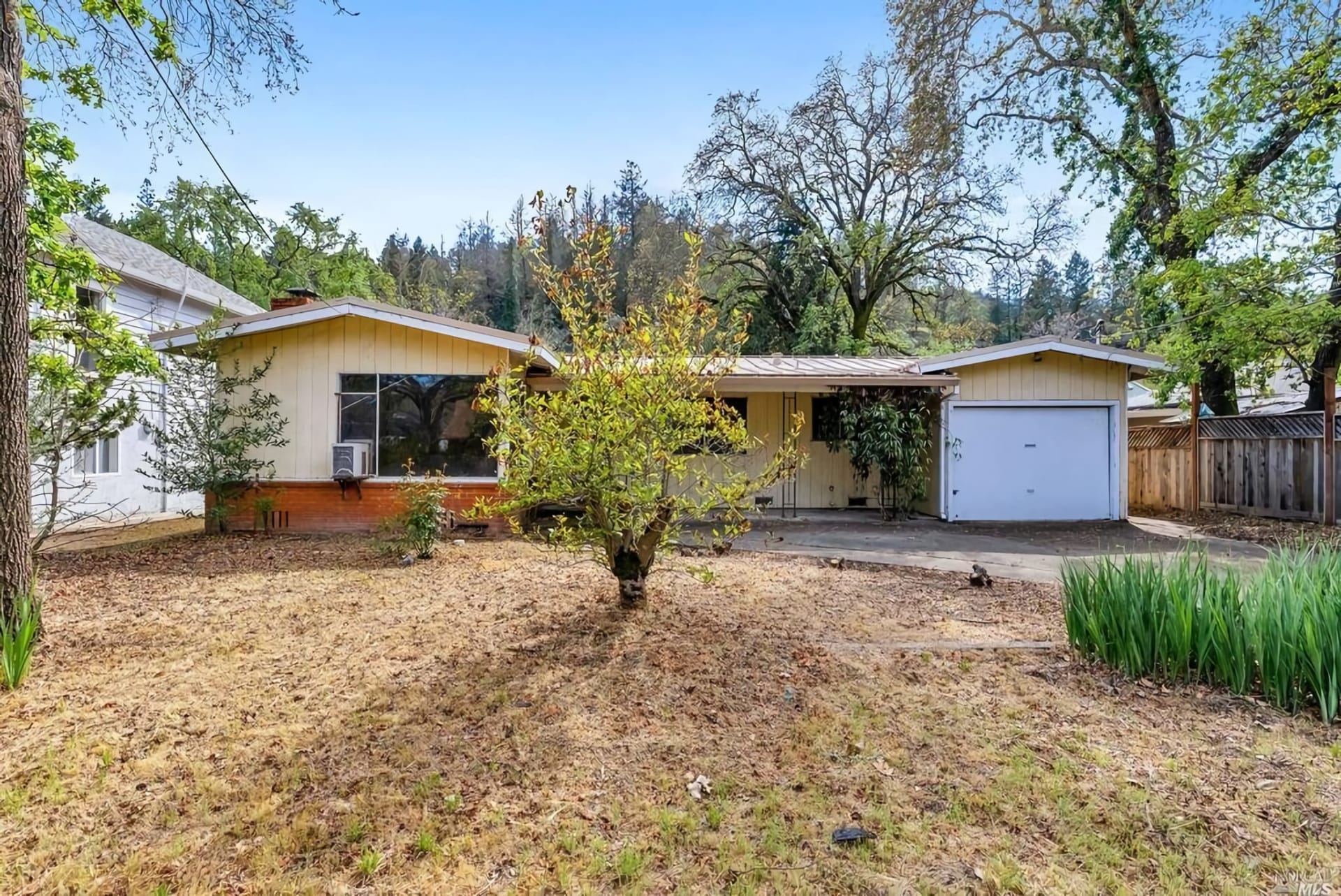 $597,000
1417 Myrtle Street
Calistoga, California
1 Bed 1 Baths 1,239 Sq Ft 0.175 Acres
Luxury Homes
To take advantage of the astonishing scenery of the valley, Many of Calistoga's best properties are houses with price tags running into the millions. These palatial estates usually have the classic Americana aesthetic, with stunning facades and sprawling outdoor spaces. It's not a surprise to find special amenities here that could rival even the classiest resorts. All these are set amid a backdrop of some of the most breathtaking vistas that Napa Valley has to offer, especially since you'll most likely be near the area's lushest vineyards.
If you're in search of a home that could be The One for your family, one of the luxury villas here could most probably be the house you've always been dreaming about not just for now but for the coming generations.
Modest Options
If you're searching for a less opulent option that still provides you with amazing views of the valley's magnificent landscape, you can find listings that could fit your budget. These homes cost less than $500,000 and allow you to savor the priceless experience of living in Calistoga. Many of them are close to downtown – a plus factor for people who want to be in the center of the action. There are also some houses located in remote areas where your family can enjoy the serenity of Calistoga's vineyards.
Building Your Own Dream House
Calistoga's listings are ideal for those who know what the Valley has to offer and are willing to take that advantage to the next level. This piece of suburban heaven is also the perfect spot for those who want to return to peace and tranquility after a hard day's work in some of California's busiest cities, several of which are just a few miles away. Much of Calistoga's real estate consists of undeveloped lots that are perfect if you want to design and build a home from scratch. You can find the location of your dreams and design it according to your family's needs. Some of these lots are 10 acres and above, so building a large villa from the ground up is a possibility.
You can also join the vineyard bandwagon and make money out of your endeavor. Consider this: You won't want to waste the fertile soil that makes Calistoga a grape grower's dream. Maximize the land's earning potential and you'll be grateful you chose Calistoga as your new business milieu.
How about combining the two ideas and having your luxury estate constructed with a vineyard surrounding it? Nothing is sweeter than being able to manage planting, harvests, and wine production all from the comfort of your sprawling property. If you're looking for an agent with a vast knowledge of the area's various facets, contact top-notch Realtor® Carolyn Roberts and she'll be happy to help you.
Living in Calistoga CA
When you live in Calistoga, it's like going on vacation every day. And if you're up for momentarily leaving the quiet tranquility of this suburban community, the Bay Area is just a relatively short drive away for some urban conveniences and recreation. But nothing beats Calistoga when it comes to living in the midst of a suburban paradise. Here are more interesting bits of information on living in the Calistoga area: Mediterranean-Esque climate.
While the rest of the country receives an average of 205 sunny days in a year, in Napa Valley, you'll get an average of 260. With brighter days experienced in the area, there are more chances for taking a dip in the natural springs, exploring the nearby mountain trails, pampering yourself in a wellness bonanza, and simply basking in the balmy Mediterranean-Esque climate of Calistoga.
Then the sun is down, revel in the smell and feel of the fresh mountain breeze that wafts through this small city's landscape. You have never known cozy until you've experienced evenings here – and this is why every day is like a vacation day in Calistoga.
The wonderful climate in Calistoga and the rest of Napa Valley is what makes it the perfect venue for growing grapes, thus enabling wine producers here to create the California wines that have garnered world attention and appreciation.
Education
If you're searching for a place to send your kids to school, you'll find several of the best academic institutions here in Calistoga.
Public schools here are Calistoga Elementary School, Calistoga Junior/Senior High School, and Palisades High School. There are also two private pre-schools in the area:


Highlands Christian Pre-school and St. Luke's Pre-school.

For higher education, a number of colleges and universities are within the area, as well. These include Napa Valley College, Santa Rosa Junior College, Sonoma State University, and Pacific Union College.
Things to Do Around Calistoga
As a vacation refuge, Calistoga has no shortage of attractions that make living in the area a fun adventure every day. Here's a bit of information about the best activities in Calistoga:
Natural hot springs. It was these hot springs that first attracted people to Calistoga, apart from the promise of gold during the California Gold Rush. These remain as top crowd-drawers here. Among the more popular ones is Calistoga Spa which offers the ultimate wellness experience amid the beauty of the surrounding vineyards and the Palisades.

Hot air balloon rides. These are common outdoor activities in the Napa Valley area, but local hot-air balloon company

Calistoga Balloons

prides itself on its team of licensed pilots and aviation crew who can expertly navigate the skies and provide clients with the experience of a lifetime. Make sure to look for the Old Faithful Geyser around the area, which looks much more impressive up in the air.

Petrified Forest

. A massive eruption of an ancient volcano in the area (now known as Mt. St. Helena) destroyed a large swath of redwood forest, essentially burying trees and other organic material under layers of volcanic ash. Over time, these now-fossilized trees were unearthed and are now amazing testaments to the wonders of nature here in this Calistoga venue. Take to the trails and

find several of these petrified giants laying around in your trek.

Hiking with a view. The

Palisades Trail

is one of the most beautiful in Napa Valley. Explore all its 11 miles of moderately challenging mountainous terrain decked with the endemic flora and fauna, as well as a spectacular aerial view of Calistoga and the rest of Napa Valley's most picturesque locations.

Geyser viewing.

California's Old Faithful Geyser

is located in Calistoga, and just like its Yellowstone National Park counterpart, it continues to draw in tourists. It may not have the massive water eruptions that the one in Yellowstone has but it continues to erupt every 10 to 45 minutes. In between eruptions, you can check out the other facilities in the area, including a geology museum and an open area for picnics. There's even a lovely animal farm on the grounds where you can find llamas and the famous Tennessee fainting goats.
The Food and Wine Scene
Wine and dine in Calistoga, where you will be treated to the finest cuisine made from the freshest produce sourced from local farmers. And, of course, you cannot deny the quality of the wines and other spirits offered here to complement your meal.
Choose from some of these food spots and wineries below and find the meal or drink that your taste buds will crave for long after you've left your dining table:


Leisure
Check out some shops and galleries worth visiting in Calistoga for your retail, recreation, and cultural needs:


Owning Calistoga Property Made It Easier With Your New Best Friend in Real Estate
A best friend will stay with you through thick and thin and
Napa Valley real estate specialist Carolyn Roberts
is exactly that kind of agent to her clients. She has gained 25 years of experience in the local industry, as well as knowledge of the Calistoga area. It is this expertise and commitment that she offers with a passion to clients, making her a trusted friend and partner in your Calistoga real estate journey.