From high-quality wineries to luxurious homes, Napa Valley is a lovely place to experience a taste of the good life.

Do you dream of spending quality time in the colorful California weather, sipping wine on the terrace while viewing the sunset over the rolling hills? If yes, then Napa Valley is the first place to consider. California's wine region is iconic for its classic vineyards and beautiful countryside.
Beyond this gorgeous wine country are
many neighborhoods
, each with outstanding features providing unique advantages to home buyers. These communities have quintessential wineries, vineyards, restaurants, and more, making residing in Napa Valley exceptional.

Napa Valley real estate is rich in luxury homes and offers a classy lifestyle attracting home buyers worldwide. Are you planning to move into the iconic wine country and don't know which neighborhood to choose? The best realtor in Napa, CA, can guide you to finding your perfect home.
Keep reading as
Carolyn Roberts
will help you decide which of the various welcoming communities in the region is right for you.
Find the Napa Valley neighborhood of your dreams
American Canyon

This city is located at the southern end of Napa Valley and close to world-class wineries, sumptuous cuisine, luxury hotels, and various activities. These unique features make it an excellent location for families or couples to live the California lifestyle. American Canyon, formerly known as Napa Junction, has a population of over 20,000.

It was incorporated 30 years ago, and although the residential area is young, it is also beautiful and affluent. The town has a few subdivisions with casual vibes and significant developments. A few of the best neighborhoods are Lombard, Lowell, and Collins.
American Canyon has waterways, wilderness, and wetland preserves, including many hiking and biking trails. Sink in nature while you hike the Newell Open Space Preserve or Wetlands Edge Trail. You can also play a round of golf at the
Chardonnay Golf Club
.

The city is also an ideal place to explore California — from being the entryway to Wine Country to the famous San Francisco. It is also very close to Bay Ferry in Vallejo, making traveling across the state more economical. Napa Valley is home to many of the top-notch Napa Valley real estate available.
American Canyon has a business-friendly environment. The area has many shopping destinations. If you have kids, you can have fun with them at the
Jelly Belly Factory
. The town also has high-rated elementary, middle, and high schools.

American Canyon is the place for those searching for a center axis to explore all of California.
Napa
Napa is Napa Valley's largest town and the county seat of Napa County. It is located an hour north of San Francisco and is home to about 78,000 residents. It features the finest selection of restaurants, wineries, and extravagant hotels in the area.

Although residing in Napa usually is expensive, it's worth it because you'll experience the fantastic benefits Wine Country offers.

The town quickly became an important center of commerce in the area when the first commercial winery was unveiled in 1859. Since then, people looking for a California experience continue to visit the place. It has also become popular for homebuyers who love its excellent amenities and laid-back lifestyle.

Napa residents can experience never-ending inspiration and entertainment in the town's lively streets. A popular fun activity in Napa is to take a ride on the Wine Train. The train features full-day winery tours and onboard cuisine. Do you love live performances? You can attend a concert at Blue Note Napa or enjoy art deco-inspired pieces at Uptown Theater.

There are many neighborhoods in Napa, with each having distinct attractive features. Westwood is the most inexpensive, while Brown Valleys is suitable for families. Millennials desire downtown since something is always cooking up. Fuller Park is popular for its historic homes. For those looking for picturesque views, Alta Height is ideal for them. The largest residential area is Pueblo Park.

Down Napa is the town's heart, and it has lovely selections of local bars, boutiques, and restaurants. If you love outdoor activities, you can take advantage of the Napa River. The river is ideal for water sports like boating, kayaking, fishing, etc.

There are many homes for sale in Napa, and the Napa Valley luxury homes can offer you the best in luxury living. You can get your working vineyards while enjoying the luxury life in the town.

Napa's trendy lifestyle is perfect for people who want to live in a larger town.
St. Helena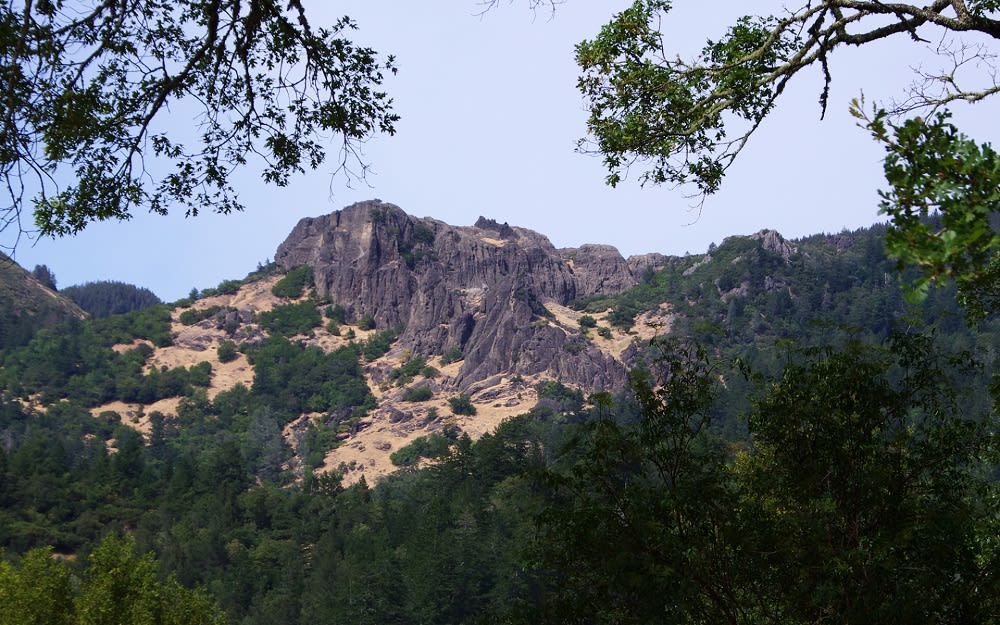 St. Helena, known as "Napa Valley's Main Street," is a town with about 6,000 residents. Despite being a small city, St Helena is full of life, history, and energy, making it a fantastic option for people who want to live there.

The town blends Valley history with its present-day reputation as home to high-class wineries. It has chic boutiques, the finest wineries, restaurants, and art galleries. Spend quality time sipping wines and touring Napa Valley's oldest Beringer Vineyards. Enjoy delicious meals at local restaurants like The Charter Oak Restaurant.

St. Helena offers a luxurious lifestyle filled with sophistication and history. If you want to stay in a quiet town with enchanting views of the rolling Napa Valley hills, Napa Valley real estate has beautiful homes in the area.
Calistoga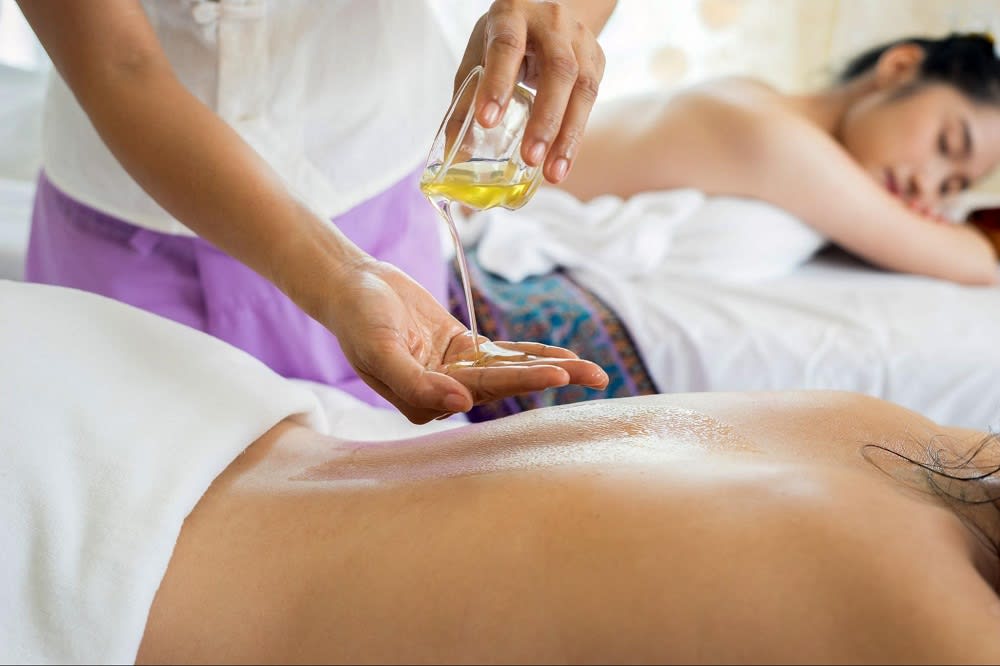 Calistoga is also known as spa heaven. You can find it on the northernmost end of the Napa Valley, and it has about 5,000 residents. Although the city is small, it is one of Napa's most refined cultural hubs. The town features hot springs, mineral baths, and mud baths, making it an ideal destination for the spa.
The resort town has sustained its reputation as an escape from the worry and stress of the outer world. Melt away your anxiety in the herbal bath at Golden Haven Hot Springs, or enjoy the warm bath at
Indian Springs Spa
. If you love art, you can visit the Indian Spring art gallery next to the Indian Spring resort.
You can head out to
Robert Louis Stevenson State Park
during your free time. The park provides a five-mile trail to the summit of Mt. St. Helena, leading you straight to the heart-thrilling view of the Bay area in San Francisco.

There are many places to explore, from spending a blissful night at the French-inspired luxury hotel to visiting wineries and vineyards like Canard Vineyards. If you want a genuine Tuscan adventure in California, visit the Castello di Amorosa.

Calistoga is a town of outstanding wineries and luxury attractions and blends both worlds uniquely. The unique city is ideal for home buyers who want to experience the Valley's offerings in a relaxed and stress-free mode.
Yountville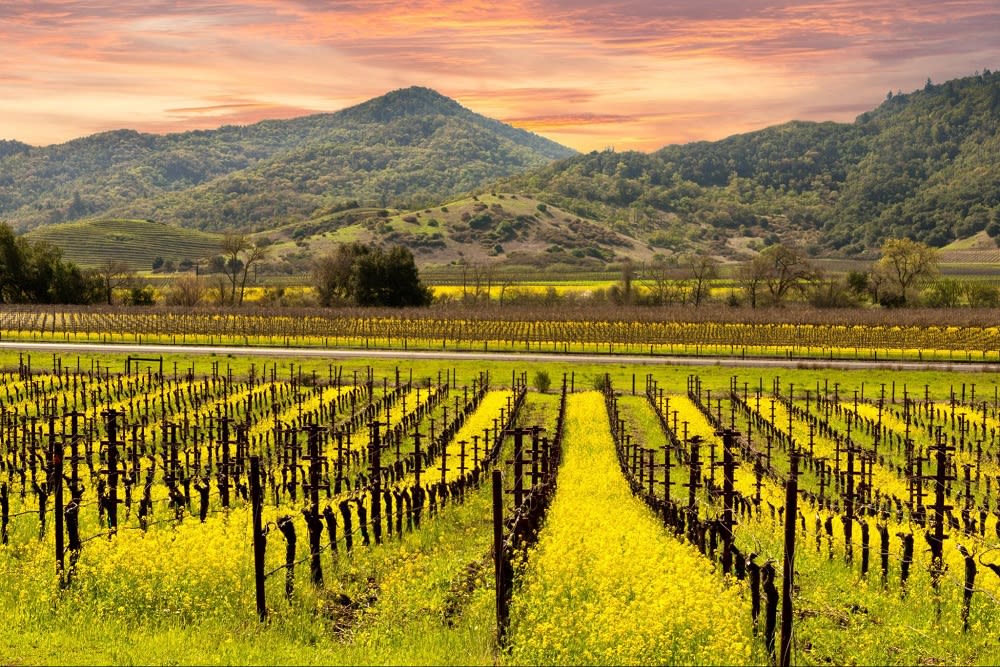 Yountville has about 3,000 residents and is located at the heart of Napa Valley. Despite being a small town, its charm and luxury amenities attract many visitors. George C. Yount, a famous resident, was the first person to grow grapes in the community, giving rise to the Wine Country we see today.

The town boasts of being walkable and casual, inspiring you to take a stroll on foot and explore everything the city has to offer. Neighbors in Yountville are very caring, and the area is refined. The town has beautiful neighborhood parks, wineries, hotels, museums, and boutiques.

Do you have a taste for delicious meals? Yountville might be the right neighborhood for you. The town has fine restaurants, and food lovers come from many places to experience the city's offerings.

From the captivating landscape to the classy dining, Yountville offers you the opportunity to blend in and love every moment.
Oakville
If you need an exclusive place for you or your family, Oakville could be the right Napa Valley neighborhood for you. Situated at the center of Napa Valley, Oakville has about 71 residents in homes covered by large hillsides and vineyards. This feature makes it one of the area's smallest and most private neighborhoods.

Despite the small size, Oakville is not uninteresting. The little town provides similar incredible amenities you can find in other neighborhoods. You can tour the Opus One Winery, the Robert Mondavi Winery, and many other high-class places.

One of the outstanding features of this town is the Oakville Grocery. The shop offers a lot, from fresh food to organic produce. On sunny days, feel free to stroll, get a sumptuous meal, and connect to the city's heritage.

Oakville is a great place to do business and is suitable for philanthropic and health-conscious people. Would you rather live in a small area and connect with people as opposed to staying in a crowded city? Then Oakville is for you.
Rutherford
Rutherford is a place to kick back, relax, and connect with Napa Valley's natural beauty. The small neighborhood might be ideal for you if you need a serene environment to ease work and life stress.
Auberge du Soleil
is one of the most iconic establishments in the town. Visit the luxury resort and get a top-notch spa treatment to calm your body and soul while viewing breathtaking Napa Valley scenery. If you want an authentic Wine Country lifestyle, Rutherford can offer it to you.
Partner with Carolyn Roberts today to find your dream Napa Valley home
You don't need to wait any further to find your dream home. A Napa Valley real estate agent can help you discover your perfect home. If you want to relax and enjoy the finest provisions of Napa Valley, contact the best real estate agent in Napa, CA,
Carolyn Roberts
, today for expert help.